Complete Denture
AvaDent dentures are up to 8 times stronger than conventional dentures. But in certain patent circumstances, an AvaMax reinforced denture may be indicated.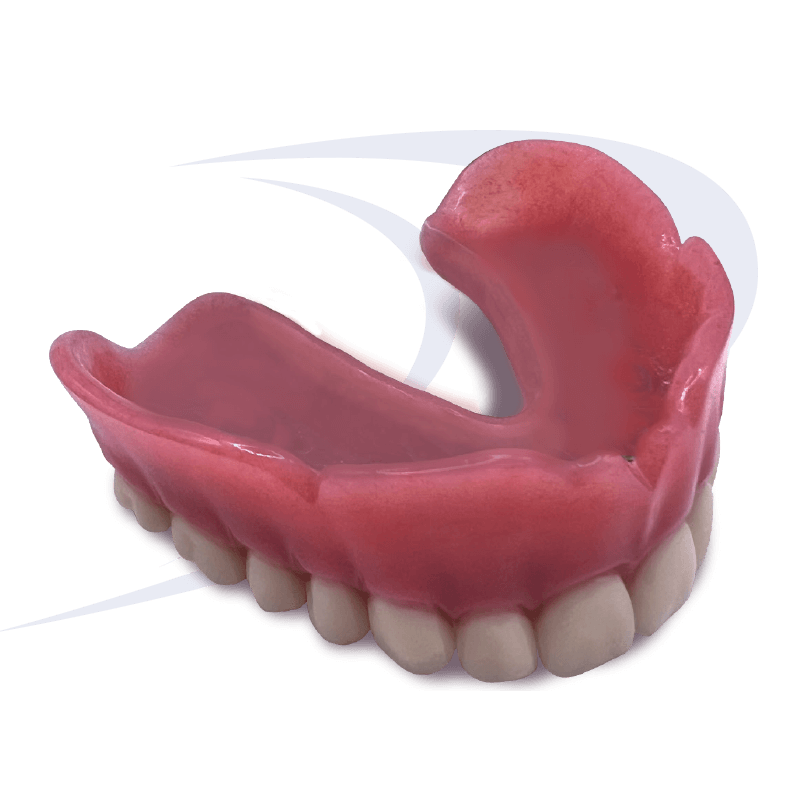 Overdenture
The AvaMax design for overdentures include a titanium "basket" over each implant pocket. This helps to disperse the biting forces across the appliance. We pre-mill the implant pockets to preserve strength and save you valuable chair time.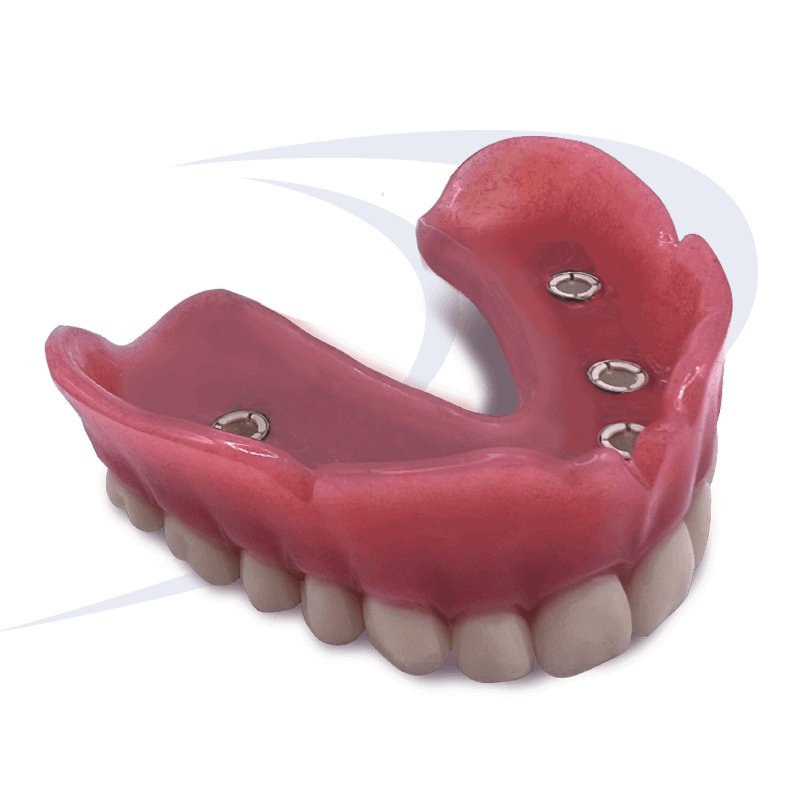 Hybrid Denture
Conventional hybrids are made in two pieces, risking fractures and staining. AvaMax hybrids are one piece, integrating titanium core and acrylic digitally to prevent separation, creating a durable and stain-resistant solution.